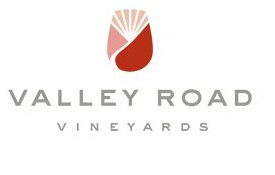 Founded in 2015, Valley Road Vineyards was conceived by a group of friends with a mutual love of Virginia and wine. VRV bottled its first wines in April of 2016, and opened its tasting room, "SIP," to the public in August of that year. VRV now offers a full array of wines for tasting and sale in SIP six days a week.
VRV's campus on Route 151 provides a mix of sitting areas and event venues, including SIP's Patio, the Library and its Porch, and the Lawn. The property enjoys commanding views of the Blue Ridge and the Rockfish Valley, especially magnificent from the peak of the vineyard, which guests are encouraged to visit.
Hours
Sunday – Monday
Wednesday – Saturday:
10:30 a.m. – 5:30 p.m.
(last tasting at 5:00)
Tuesday: CLOSED
Tastings
A Classic Tasting features a selection of 6 VRV wines for $10 per guest. For $15 per guest, you may do a Wine & Cheese Pairing which features 3 artisanal cheeses in addition to the 6 wines included on the Classic Tasting. For patrons seeking additional information and an intimate tasting experience, VRV offers a private tasting for groups of any size for $15 per guest.
Groups & Tours
We are happy to accommodate parties of all sizes; however, bus tours and parties of more than 8 people should make arrangements with us in advance of a visit. Please call 540-456-6350 for details or to make a reservation.
Food
Valley Road Vineyards offers artisan cheeses and other nibbles for hungry guests. You are welcome to bring your own picnics and non-alcoholic refreshments, but only Valley Road Vineyards' wines purchased on premises may be consumed on the grounds. We ask that you respect Virginia law and our licensing with the Commonwealth
Pets
Dogs are welcome, but only outside and always on leash, please!
Questions?
For additional information, please call Valley Road Vineyards at 540-456-6350 or email us with your query.