Nelson 151 Transportation Partners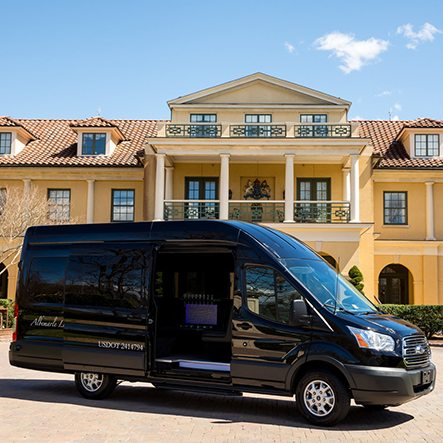 Albemarle Limousine
Albemarle Limousine & Travel Service, LLC is a certified Woman Owned Business and has been offering chauffeur driven ground transportation services in the Charlottesville, Virginia area since 2008. Our experienced staff meets the diverse needs of the corporate traveler, Charlottesville bride, and wine tourists. Our fleet ranges from premium sedans and SUVs to shuttle buses to vintage limousines to motor coaches. As a proven leader in the Virginia limousine and ground transportation industry, Albemarle Limousine has a unique and flexible offering to better serve your personalized ground transportation and limousine needs.
Camryn Limousine
Camryn Limousine has been a provider of luxury ground transportation in the Charlottesville and Central Virginia area since 2005. Specializing in wedding transportation, wine tours and corporate travel, Camryn has the vehicle to fit your needs. Our fleet includes sedans, SUVs, party buses and passenger buses. Our team of chauffeurs provide the excellent and professional service that your special occasions demand.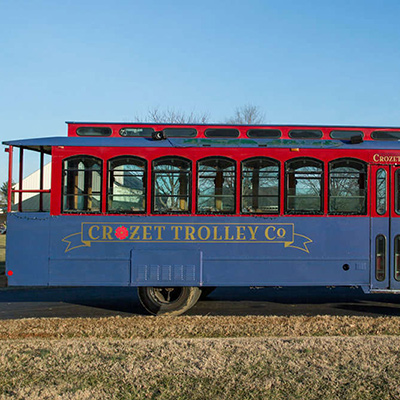 Crozet Trolley
The Crozet Trolley Co. offers scheduled tours including a Sunday Drive Wine Tour, a Friday Sunset Wine Tour, and a Spirits Loop Tour.  They also have chartered tours that you can customize for your family and alumni reunions, anniversary and birthday parties, and office retreats.  Each trolley can hold 30 people and are perfect for a unique and memorable way to travel for your special event or day.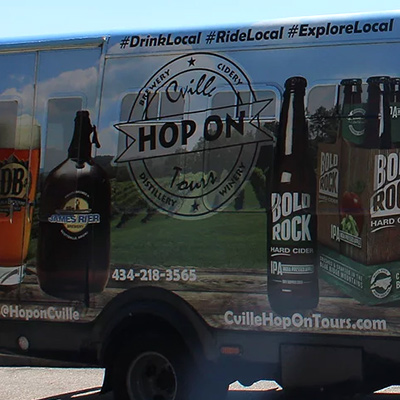 Cville Hop On Tours
Cville Hop On Tours is different. We do almost everything other transportation companies do, just for less money and we have way more fun doing it. Check out the Cville Hop On website for all public tour offerings. Being safe shouldn't be expensive. Buy just your seat to drink, ride, and explore our local favorites.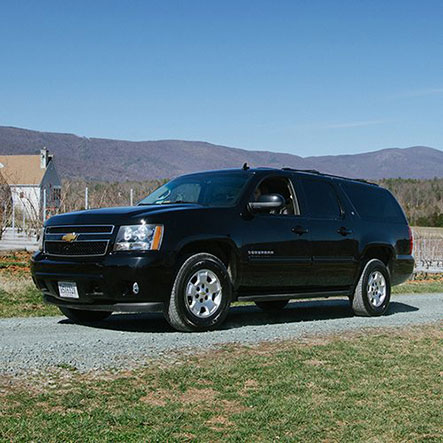 Monticello Wine Tour & Coach
Monticello Wine Tour and Coach Co is Charlottesville's premier provider of both ticketed and custom wine tours, brewery tours, wedding charters, airport transportation, and for-hire services in the Charlottesville and surrounding area. Our team of professionals will provide the highest level of service with the area's most modern fleet of Mercedes Sprinters, luxury Chevrolet Suburbans, Cadillac sedans.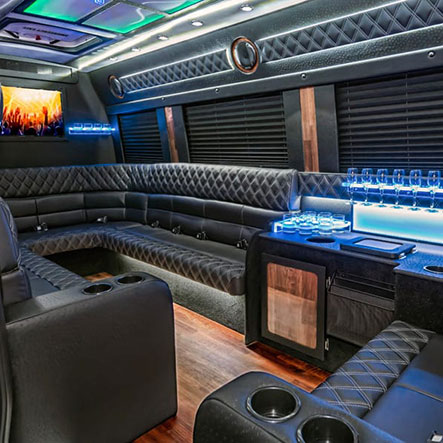 Peachtree Transporation
Peachtree offers private, secure luxury travel in central Virginia. Offering what is quite simply the most elegant limousine vehicle in the Nelson 151 footprint, our commitment is unparalleled service at an affordable rate. ​As a contributing member of the business community and proud supporter of growth in Nelson and Albemarle Counties for over 30 years, our founder is committed to sharing all the region has to offer.