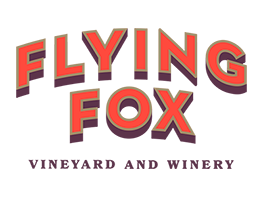 Flying Fox Vineyard & Winery
Our mission is to honor the emerging Virginia Wine industry with unique expressions of varietal character and authenticity of place, but also to push our own limits and comfort levels with wine making that is uninhibited by history or convention
Our limited production and sharp focus create not only a consistent portfolio of premium quality wines, but also the opportunity for play and experimentation outside of that portfolio in our Sly Fox series, and our Award Winning Seasonal Vermouth.
Come and taste the next generation of Virginia Wine. Flying Fox maintains a classic Virginia portfolio of Viognier Cabernet Franc and Petit Verdot , but also offers a consistent line up of dynamic and limited releases for the adventurous pallet.
Fox is a unique space on the wine trail, housed in a revived industrial Fiber Mill transformed into Mr. Fox's Personal pub. Settle into this beautifully appointed space and enjoy the next big thing!