Nelson 151 Lodging Partners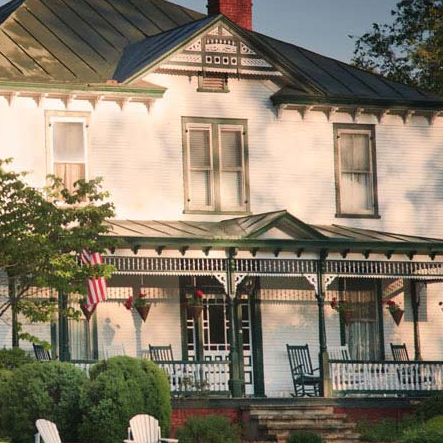 Afton Mountain Bed & Breakfast
Enjoy the fantastic local wineries and craft breweries from the comfort of our 1848 Victorian farmhouse, located right on Route 151. Offering numerous antiques, original heart pine floors and staircase, a stained-glass entrance way, and an in-ground pool to help you cool off after a day of touring. All five guest rooms offer private baths, air conditioning, free wireless internet and luxurious beds for your maximum comfort and relaxation.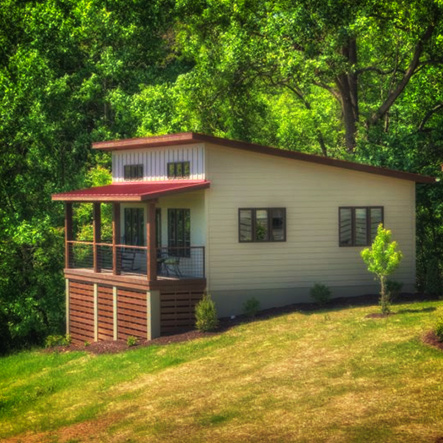 Afton Mountain Vineyards Vineyard Cottages
These single-bedroom cottages offer 650 private square feet with a deck overlooking our vineyards, a wildflower meadow and into the woods. Featuring a king-sized bed, spacious tiled bathroom, open plan living room, and fully equipped kitchen. Wi-Fi and TV are included. Freshly decorated with local art and contemporary furnishings, and all countertops of locally quarried soapstone. Solar shades in the rooms with views and room-darkening shades in bedroom and bath.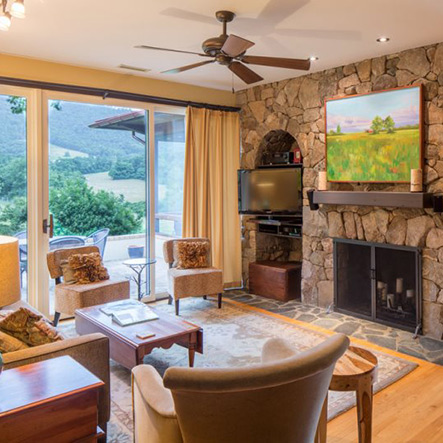 Afton Mountain Vineyards Owners' Cottage
This two bedroom, two bath cottage is located in the heart of a beautiful mountain vineyard. Situated on the sunrise side of Afton Mountain, this property sits at 1000 feet in elevation. Enjoy sprawling views of grapevines out your back door and the panoramic mountain view that surrounds them. Stroll on over to the Vineyard's tasting room where their knowledgeable staff can tell you about their assortment of wines that they make on site.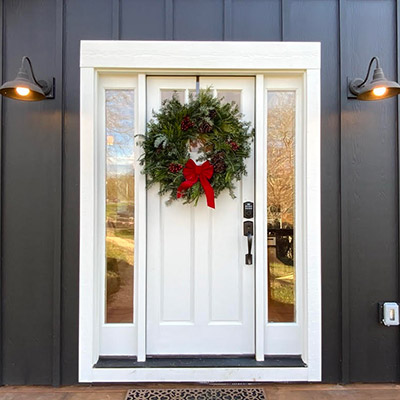 Aftonshire Cottage
Aftonshire Cottage is your perfect basecamp for all things in the heart of the Blue Ridge! Located in the center of Nelson County's 151 Trail at the foot of the Blue Ridge Mountains, Aftonshire Cottage is a beautifully renovated space to meet all you vacationing needs. Whether you plan to tour the vineyards, hop the breweries, hike the mountain trails or ski Wintergreen's slopes this charming cottage is your home away from home.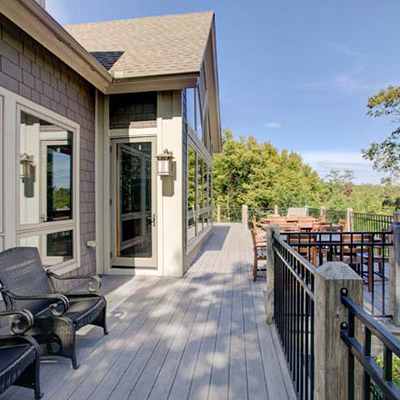 Blue Ridge Retreat
This majestic nine bedroom, four level home offers all the comforts of a mountain lodge. Named the "Blue Ridge Retreat", this home is located near the top of the resort property nestled in the beautiful and scenic Blue Ridge Mountains. Backing up to undeveloped national forest, the house offers breathtaking, 180-degree views of Wintergreen's tree-filled mountains. Where elegance meets the natural, rustic beauty of the Blue Ridge Mountains, the Blue Ridge Retreat offers the perfect setting for your family reunion, family weekend, or corporate retreat.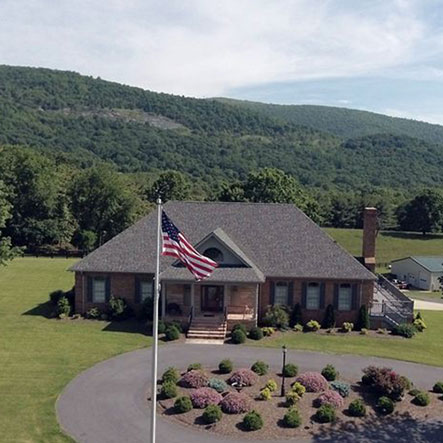 Brooksville Manor
There is over 8000 sq-ft of living space including 5 bedrooms with 4 1/2 bathrooms. The home theater room and bar with pool table are a perfect place to relax and get away. The bar is also equipped with a Bluetooth ready Wurlitzer Bubble juke box, and two quarter slot machines. This estate will accommodate up to four families. Wrap around deck with unbelievable mountain views. A perfect location for wine and brew tours. Minutes to UVA, Wintergreen and Humpback Rocks. Perfect for graduations and wedding stays.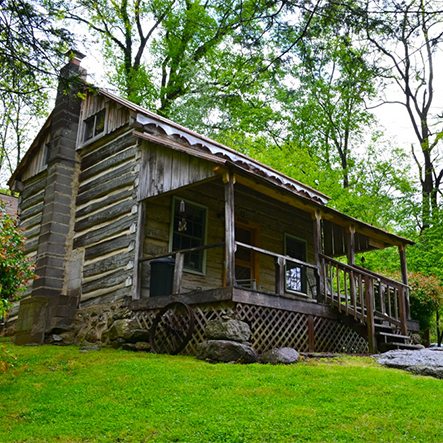 The Cabins at Crabtree Falls
The Cabins at Crabtree Falls offer five cabins available for rent. All cabins have electricity, heating and air conditioning, running water and working bathrooms and kitchens. All cabins come supplied with pots and pans, bed linens, shower linens, basic toiletries, TVs with DVD players, outdoor fire-pits and small charcoal grills. All of our cabins are located a half mile to the beginning of the Crabtree Falls hike. The serenity of nature at Crabtree Falls will renew your spirit and lift your soul.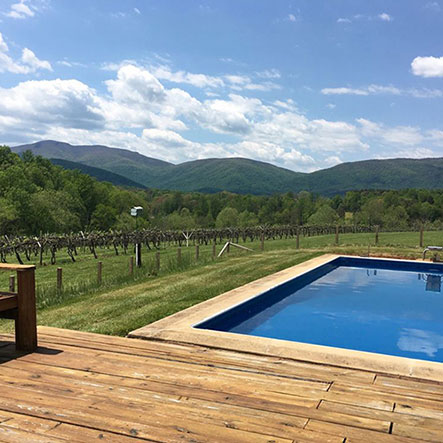 Cardinal Point Farmhouse
A renovated 19th century gem, the Cardinal Point Farmhouse is located above a winery in Afton, VA, and has impressive and unimpeded views of the Blue Ridge Mountains. This five bedroom historic farmhouse is located among the vineyards of Cardinal Point and is conveniently located near several other wineries, breweries, a cidery and a distillery. Stunning views of the Blue Ridge mountains abound, from the house, and especially from the pool.
The Farmhouse at Veritas
The Farmhouse at Veritas was built in 1836 and is surrounded by vineyards and is in walking distance to Veritas Winery. It is located in the foothills of the Blue Ridge Mountains with easy access to the Rockfish Gap Appalachian Trail and Nelson 151. The house is comprised of six bedrooms which are beautifully appointed and en suite. The property also includes The Barn Cottage which has two bedrooms, a living room, and a kitchen.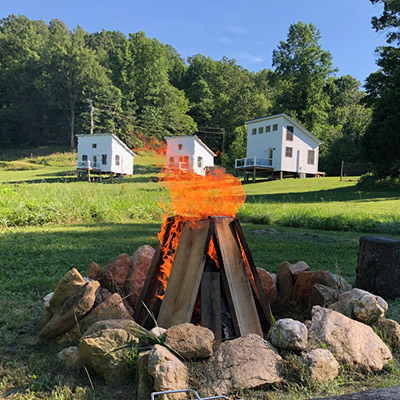 Grace's Place ~ Petite Retreats
Grace's Place, Petite Retreats provides an earth friendly vacation style setting, equipped for families and friends. These eco-friendly tiny houses are set to accommodate 4-6 guests. Situated on 67 acres of land, there is ample opportunity for woodland hikes, mountain biking, and panoramic views of the Blue Ridge Mountains. For patrons of the Nelson 151 Brew Trail, we are located less than a mile from the last stop. In addition, we are less than 15 minutes from Wintergreen Resort!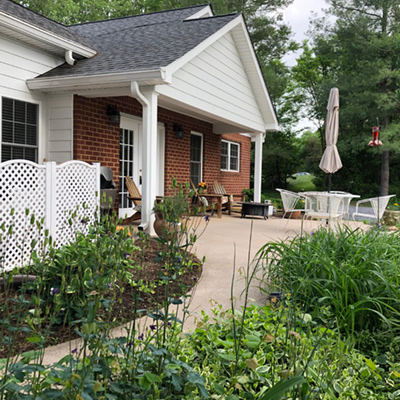 Great Escapes ~ Cottage on the Trail
Wake to gorgeous views of the Blue Ridge Mountains and our rolling green meadows that border the Rockfish River. The Cottage on the Trail is a private attached unit set in rural Nelson County Virginia but located right in the middle of the Nelson 151 Brew Ridge Trail. Uniquely decorated, much thought has gone into making your stay beautiful as well as comfortable. In addition to all the trail has to offer, enjoy nature- hiking, kayaking, horse back riding, skiing, snowboarding, history and more!
The Inn at Blue Mountain
The Inn at Blue Mountain is a 4,000 square foot home on 2 acres of wooded countryside adjacent to the larger grounds of Blue Mountain Brewery. The Brewery is easily accessible via a private walkway. In addition to comfortable, well-appointed sleeping quarters, a fully-stocked kitchen, and game room with pool table, the Inn features a welcoming wrap-around porch, large outdoor deck and patio areas, fire pit, hot tub, tiki bar, and gorgeous views of the Blue Ridge Mountains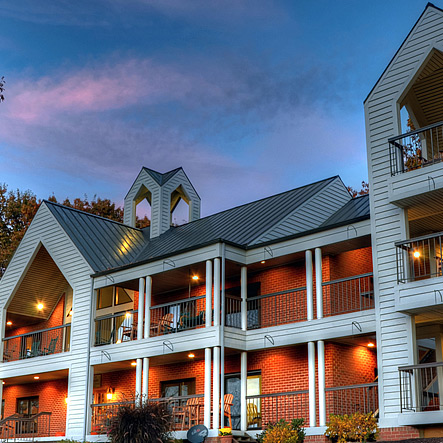 The Iris Inn
Heidi and Dave Lanford invite you to experience the Iris Inn. Relax, refresh, and renew yourself in a modern, 1991 purpose-built Virginia retreat that overlooks the Shenandoah Valley from a 12-acre Blue Ridge mountain top. Enjoy wine tasting at any of the 28 wineries within 30 minutes of the Iris Inn. Learn from history while visiting the homes of four former U.S. presidents, all within a one-hour drive from our beautiful bed and breakfast.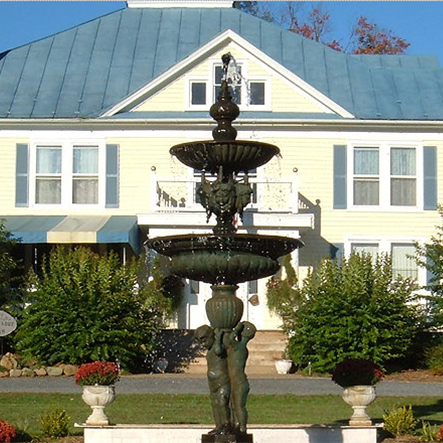 The Mark Addy
The Mark Addy Inn, right off Route 151 in Nellysford has 10 unique guest rooms, each offering charming accommodations with elegant comfort, serene privacy and incredible views. Travel the scenic roads dotted with orchards, wineries, breweries, antique shops, mountain crafts, artists' studios, farmers markets and diverse outdoor recreational pursuits. We offer pet friendly accommodations, but do give us a call to make sure a pet friendly room is available. Bring Fido!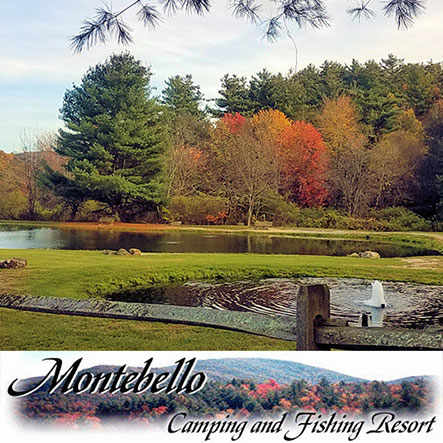 Montebello Camping & Fishing Resort
We are located in Nelson County, high in the Blue Ridge Mountains, just 3 miles off the Blue Ridge Parkway. At an elevation of about 2,700 ft., our campground is available for tent camping as well as campers, RVs, and trailers needing full hook-ups. We have cabin rentals featuring beautiful views of the mountains and our private lake. Fee fish in our stocked trout ponds featuring rainbow trout (no license required.) We have a pavilion that can be used for church retreats, family reunions or other group events.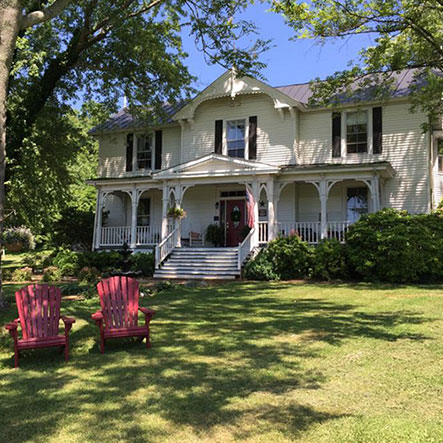 Orchard House Bed & Breakfast
Featuring 2 historic houses on 14 acres for a total of 9 bedrooms – each with private baths. The property includes a one-acre active vineyard, a renovated event barn, a salt-water pool, a gas fire pit overlooking the Blue Ridge Mountains, a pond with fountain, several gorgeous 150+ year old trees, and a plethora of unique birds to view from an expansive front porch! The Orchard House is a perfect spot to access the multitude of wineries, breweries, distilleries, hiking, history, and huge variety of activities that Nelson County offers. The Orchard House is proud to offer generous multi-course breakfasts, featuring local fare and served with great attention to detail each morning of your stay.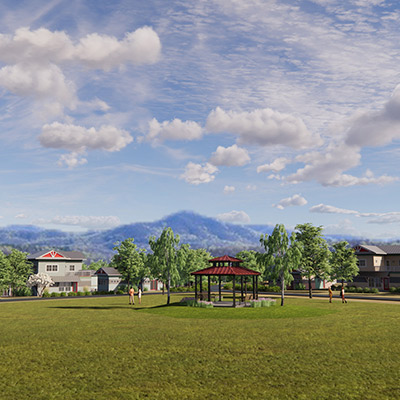 Renaissance Ridge
Renaissance Ridge is being developed as a unique and special intergenerational housing community made up of custom cottages, homes and condominiums. The community will offer a diversity of housing options, certified energy-efficient homes, renewable solar and geothermal energy systems, smart technology, sustainable design, native landscaping, open green spaces and walking trails to help connect the Nellysford community.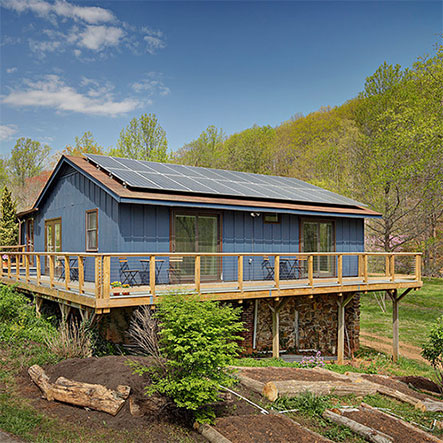 Ridgeside Bed & Breakfast
Ridgeside Bed and Breakfast is your doorstep to the outdoors. The property is great for exploring and has a running creek, a hiking and biking trail on the ridge, a rustic meadow, hammocks, and a fire pit. Enjoy nature, gaze at the stars, and take in the views. We are only 10 minutes from Shenandoah National Park and the Blue Ridge Parkway, along with lots of breweries, wineries, farms, and restaurants. Our delicious hot breakfasts are crafted with seasonal and local ingredients, served with locally roasted coffee. Each room with private bathroom is inspired by a native Virginia tree, and guests receive a handmade guest-sized bar of plant-based soap during their stay. Join us in the mountains for some relaxation, adventure, and comfort.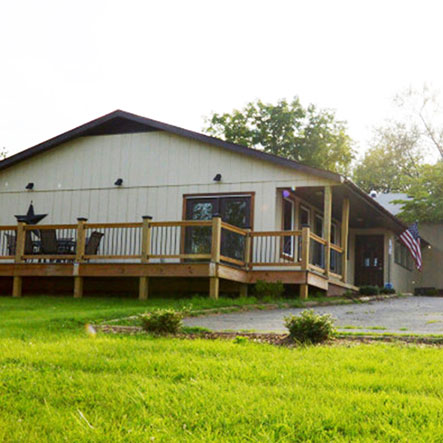 Rockfish Valley Inn
Located in the heart of the Blue Ridge Mountains, Rockfish Valley Inn is the perfect place for you to stay when in Central Virgnia. Our local area has been growing in the past few years, bringing with it a robust culture of wineries, breweries, and outdoor activities. Plus, you can't beat the views! The Rockfish Valley Inn is family-owned and operated and we will work to guide you in the right direction for delicious meals, wines, ciders, craft beer, a comfortable stay, and a memorable time for all of our guests!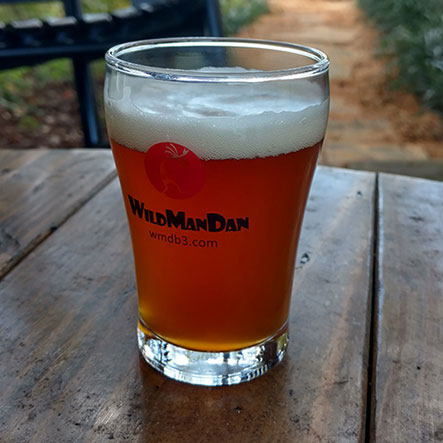 WildManDan Beercentric B&B
Terri and WildManDan invite you to unwind and join us for a hug and a beer. 1870 Farmhouse & Separate Cottage * Brewing Beer in the Coca-Cola Barn * Beer Culture & Beer People & Beer on Tap * How to Judge Beer Classes on Saturdays at 10 AM * Hammock Swings around Firepit Gatherings 9-11 pm * Chef onsite with 30+ years experience * Breakfast served at 9:00 AM * Free Wi-fi * No Doilies * Intolerance and Discrimination do not reside here * We will keep the beer cold and our hearts open for you…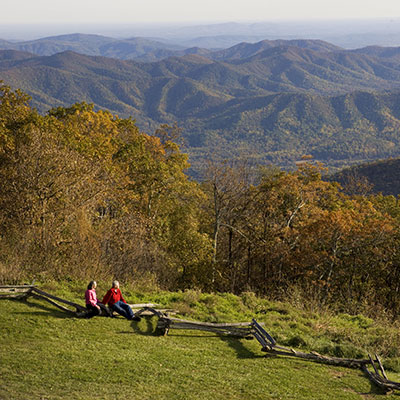 Wintergreen Resort
Wintergreen Resort is a 4-season resort offering an abundance of year-round outdoor recreation, top-notch amenities, and a wide-range of accommodations. Spring, summer, and fall highlights include 45-holes of golf, 3 pools (2 outdoor), award-winning tennis programs and facilities (indoor & outdoor courts), Ninja Warrior Course, mini-golf, disc golf, gem mining, summer tubing, hiking, a 20-acre private lake; while winter offers 24 trails for skiing and snowboarding and Virginia's largest snow tubing hill. Dining and shopping is featured year-round with 8 dining outlets and 4 retail shops.