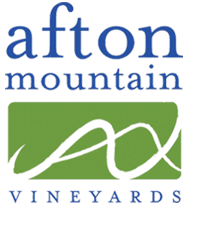 Afton Mountain Vineyards
Afton Mountain Vineyards is one of Virginia's pioneer farm wineries, with the oldest of our vines dating back to the 1970s. We have produced award-winning wines for decades and offer premium dry wines from vinifera grapes.
Our tasting room is open year-round. Here you can taste our wines with our friendly and knowledgeable tasting room staff, enjoy a glass or bottle of our wine on our patio with beautiful panoramic views, or relax at a picnic table in the grass or at the Pavilion surrounded by the beauty of the Blue Ridge Mountains.