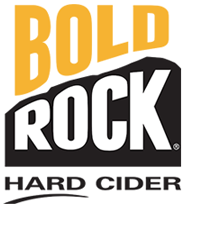 Bold Rock Hard Cider
Nestled in the foothills of the Blue Ridge Mountains, the Bold Rock Cider Barn represents the headquarters, center of operations and primary cider production facility for the quickly emerging regional hard cider brand founded in 2012. The 'Chapel of Apple' as it is affectionately known is a beautifully rustic timber framed barn overlooking the Rockfish River. The facility welcomes visitors daily starting at 11 AM and features an expansive patio and sprawling lower meadow to nicely complement a cozy interior.
Guests can expect to enjoy complimentary daily tastings and tours as well as pints, flights, delicious food, merchandise and cider to go for purchase. Trace the history of cider making in the United States in the Cider Museum or relax next to the fireplace in the comfort of the rustic Tap Room. The Bold Rock Cider Barn is a true experience for the senses, swing by to drink in the scenery and experience it for yourself.
BOLD ROCK HARD CIDER
1020 Rockfish Valley Hwy.
Nellysford, Virginia 22958
434-361-1030
www.boldrock.com