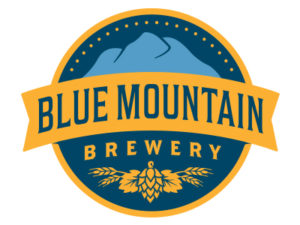 Blue Mountain Brewery
Opened in 2007 as the first brewery in Nelson County, Blue Mountain Brewery is a unique destination in the heart of Virginia's Blue Ridge Mountains. All our ales and lagers are brewed, bottled, canned and kegged onsite in Afton or down the road in Arrington at our Blue Mountain Barrel House. We have made our home for both facilities in beautiful, friendly Nelson County and are proud to be the pioneers of the Virginia rural brewery. Our two breweries will craft 10,000 barrels (310,000 gallons) of Virginia's finest beer this year, made from deep well water and the best barley malt and hops the world has to offer.
We serve lunch and dinner – and our menu includes a great selection of appetizers, salads, sandwiches, and our famous pizzas! Please stop by and sample our fine, small-batch beers, enjoy something from our kitchen, see our hops vines, and tour our brewing facilities.