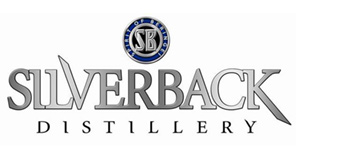 From the day we opened in 2014, the team at Silverback Distillery has crafted high-quality, award-winning spirits in the heart of Nelson County. Surrounded by the Blue Ridge Mountains and bordering the Rockfish River, the distillery and tasting room are a destination worth "a long visit" along Nelson's Route 151.
From the refreshing, citrus-forward Strange Monkey Gin to real honey-liqueur infused Blackback Rye Whiskey to the "ultimate butterscotch bomb" Blackback Bourbon, Silverback Distillery strives to produce distinct, flavorful, local spirits from a unique mix of Virginia grain, mountain water and good ol' American craft(woman)ship.
Hours
Monday: 12pm-5pm
Thursday: 12pm-5pm
Friday: 12pm-6pm
Saturday: 12pm-7pm
Sunday: 2pm-6pm
(Tuesday-Wednesday | closed for tastings–knock for bottle sales.)
Tastings
Due to Virginia law, we are only permitted to serve 3 oz of alcohol to any individual per day. We offer guests a menu of straight pours and mixer cocktail drinks to taste the lineup of spirits we have available. Our signature mixers have been known to drive the most reserved Alphas wild and leave them wanting more.
Groups
We do not take formal reservations, but notifying us ahead of time will help us better to accommodate and serve you! We don't turn any large groups away; however, you might have to split up due to our small tasting room size.
Food
We feature light snacks available for purchase in the tasting room as well as a rotating food truck schedule. Call ahead to see who we have scheduled during your visit – 540-456-7070.
Pets
We welcome pets on our patio but please note that no animals outside of service dogs are allowed inside out tasting room.