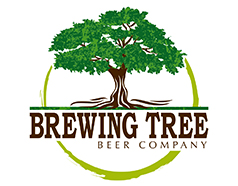 Founded by Mark and Gina Thompson in 2018, Brewing Tree Beer Co will focus on creativity & innovation, producing an ever-rotating assortment of beers to be consumed onsite.
Enjoy a beautiful view of Nelson County or step inside to a welcoming, family friendly atmosphere with great music and delicious, unique beers on tap as well as growlers to go.
Hours
Tuesday – Thursday: 3pm to 8pm
Friday/Saturday: 11am to 9pm
Sunday: 11am to 6pm
(Closed on Mondays)
Tastings
Brewing Tree Beer Company offers a core list of small batch brews including the Philinda Vienna Lager, Twice As Weiss Hefeweizen, Chapter 2 IPA and Sunshine Golden Ale as well as a rotating list of tasty in-house brews and collaboration offerings.
Reservations
Brewing Tree Beer Company features casual interior bar seating as well as an outdoor beer garden and stage. Brewing Tree welcomes larger groups but note that seating is first come, first served. Groups of 10 or more should call ahead to confirm the visit – 540-381-0990.
Tours
Brewing Tree staff will be pleased to further discuss the process behind their beers but note that formal tours are not featured at this point.
Pets
Brewing Tree offers a pet friendly outdoor seating area along the patio and fire pit area. Pets should remain on leash at all times.
Questions?
Please call the Brewery at 540-381-0990 or email us.